Research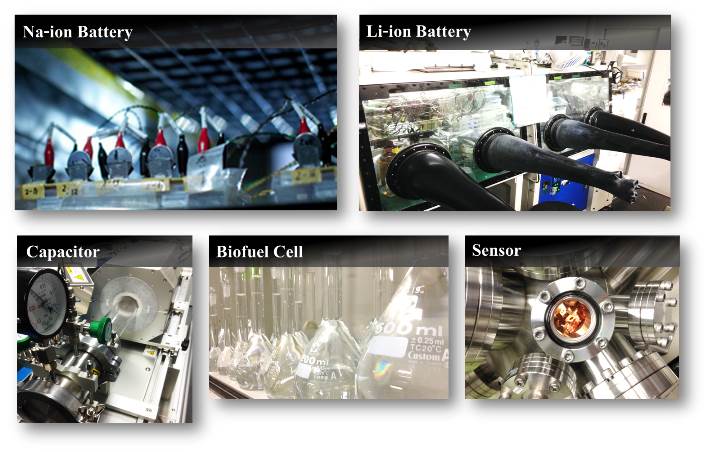 For the next-generation energy conversion!
Recently, lithium ion batteries is put on the terminals such as smartphones or PCs, hybrid cars which is necessary for our living mainly due to the high performance. And the development of the large scale battery is expected for the long term application of natural energies such as wind power generation, solar photovoltaic generation and the use of electric vehicles (EV) in the future. However, many problems are still remain unresolved. To break off these problems, Komaba laboratory focuses on the electrochemical field. In addition, We develop a new battery to have a more wealthily life. Furthermore, the studies such as capacitors, enzymatic biofuel cells, and electrochemistry sensors are also carried out in Komaba laboratory.
The detailed contents are described page of "Research".


Updating Information
Updating "Home", "Publications", "Research", "Member", "Schedule & Album" and "Achievement".

Updating "Member" and "Publications".

Updating "Alubum".

Updating "Alubum", "Publications" ,and "Achievement".

Renewing a homepage!!

Updating "people".

Updating "Research".